NoticeSound innovates by providing insights in content using data models for the media world
We enhance the top radio stations, labels, music agencies, talent shows, publishers and broadcasters
Content solutions we focus on
Innovation and data at its finest. We create data models and can implement them in your business to make strategic decisions about content easier.
Music

From Talpa Network to NPO Radio. We extract musical features and analyze listening behavior to provide playlist insights for the scheduling system. It happens based on the release year, genre, tempo, mood in combination with the actual effect.

Video

From Bindinc to Massive Music. We structure and analyze the data from tv-programs, advertisements and streaming services to understand their offering and what type of content you should focus on. It gives understanding in the exploration and the validation phase of creating and licensing formats.

Data Research

Start a new data project from scratch and gain insights in target audiences. We do not mean the generic, traditional users segments. We go niche to understand the deep pain of a customer.

License & Customizations

Does your business have its own data and do you want to innovate? Our online talent platform, dashboards, music chart, apps and algorithms can be adapted and licensed to make it happen. From Grote Prijs van Nederland to MusiQuiz to Sounders Music to Your Music 50.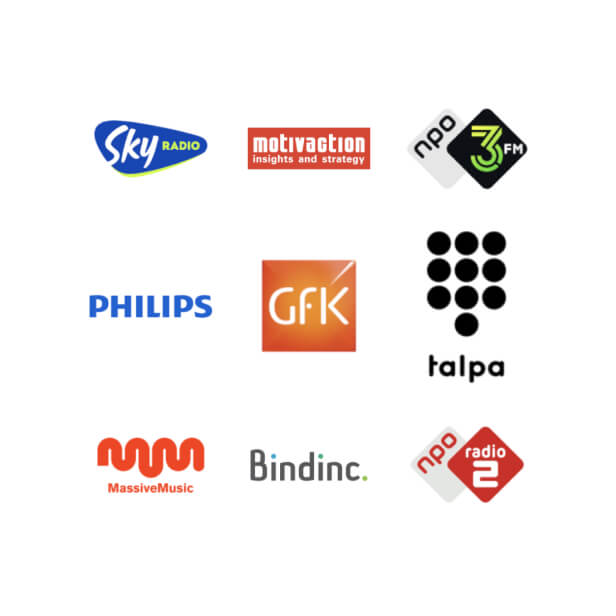 Businesses that trusted us to innovate
We can visualize your current operations and available in-house data. After that we can move forward quickly and apply it to our existing developed models or build the models from scratch to gain the insights you look for.
Read our Cases
NoticeSound's crew of magicians really ensure data actually works for your business. The intelligent and hands-on approach makes sure real-value is created from data source to end-user.

Floris Melief

Business Innovation Manager

It is a pleasure to work with enthusiastic people, who come up with inspiring and new ideas.

Basyl de Groot

Music Director NPO Radio

Thanks to NoticeSound's innovative perspective we are able to create and share new data insights to our customers.

Harold de Groot

CEO SoundAware
As featured on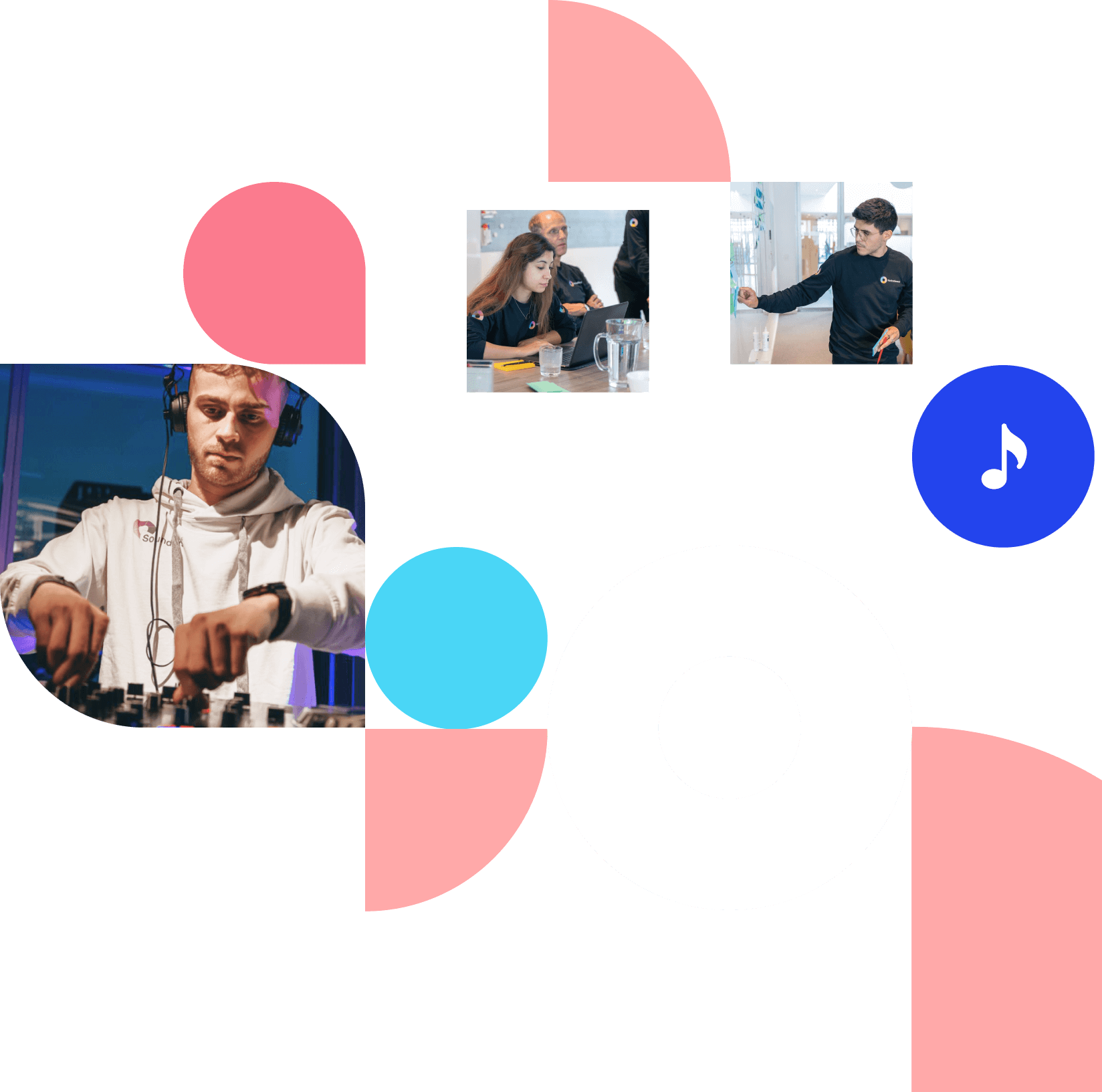 Let's get in touch!
Curious what data insights we can give to you? Contact us and we get back to you within 2 (business) days.
Contact